Bohol is undoubtedly the number tourist destination in the country. Blessed with natural resources, a rich historical tradition, and a friendly, hospitable people, Bohol is a delightful place to visit for those looking to relax, enjoy and have fun. From the smallest primate to the best white sand beaches to the world-famous Chocolate Hills, the wonders of Bohol never cease to amaze you.
Bohol Treats Travel and Tours is proud to offer affordable but fun-filled Bohol tour services and travel packages. Our service comes with a personalized touch that prioritizes your comfort, safety and convenience. We are experts in the local tourism industry and we make sure that you come home with wonderful memories of your Bohol vacation.
Please take a look at our Bohol day tour services and choose one (or several) that you want to experience. Be sure to contact us for a free, no-obligation quote, and we will take care of the rest.
Bohol Countryside Tour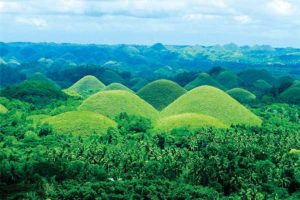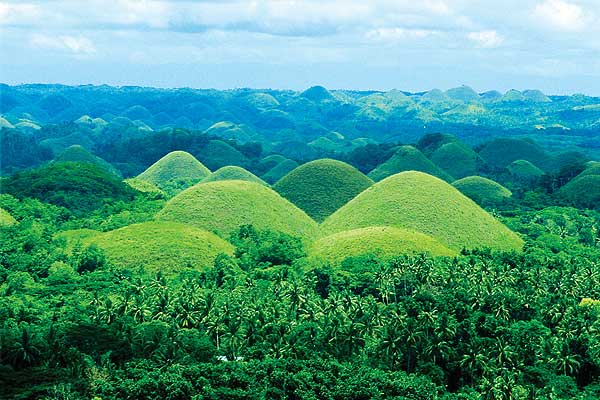 Explore Bohol's vast natural wonders or delve into its rich and colorful history. Tour around the countryside to partake in Bohol's finest natural and cultural treasures. Nature lovers, history buffs, or anyone who loves travel will definitely enjoy this experience.
Our Bohol Countryside Tour package will take you to Bohol's most popular tourist destinations such as the world-famous Chocolate Hills, Loboc River, Man-Made Forest, Tarsier Sanctuary, Blood Compact Shrine, and many more. Learn more…
Destinations: Blood Compact Shrine, Baclayon Church and Museum, Tarsier Watching, Loboc River Cruise, Man-Made Forest, Chocolate Hills, Butterfly Conservation Center, Souvenir Shopping.
Panglao Island Tour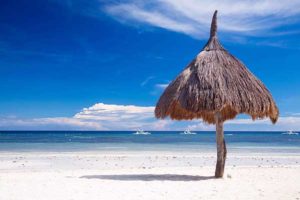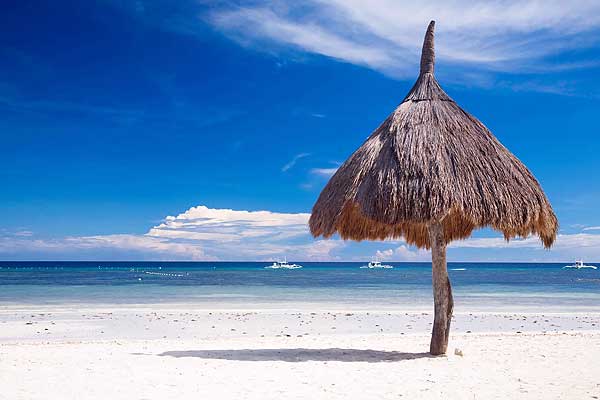 What better way to relax than to go to the beach and bask under the sun? Bohol's beach resorts are the favorite hangouts of beach lovers, both local and foreign. Panglao island's white sand beaches are acclaimed as some of the world's finest.
With our Panglao Island Tour package, you can visit the popular beaches of Panglao, as well as other popular tourist destinations in the island, such as the Hinagdanan Cave and Bohol Bee Farm. Learn more…
Destinations: Dauis Church, Dwarf Watching, Bohol Bee Farm, Ostrich Farm, Hinagdanan Cave, Shell Museum, Bohol Beach Club.
Island Hopping Tour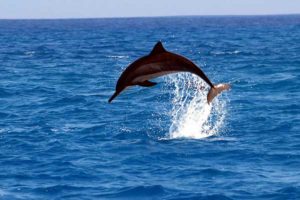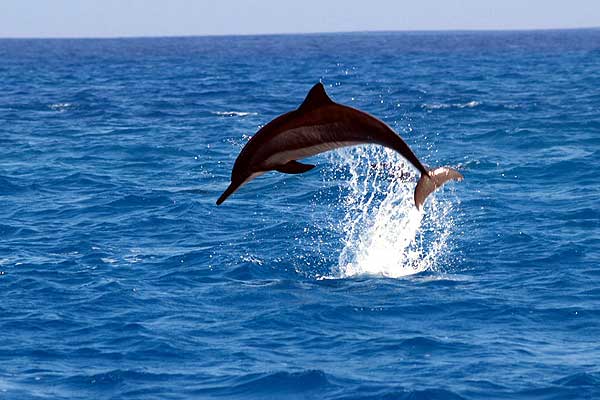 Go island hopping and watch the friendly dolphins and whales of Pamilacan Island jump and perform somersaults. You can also go snorkeling or scuba diving and see the splendor of Bohol's rich and diverse marine life. Cap off this trip with a visit to the pristine and untouched Virgin Island.
Our Island Hopping Tour takes you on an unforgettable adventure with the former whale hunters of Pamilacan now serving as spotters and tour guides. Learn more…
Destinations: Dolphin Watching, Balicasag Island, Virgin Island.
Danao Extreme Adventure Tour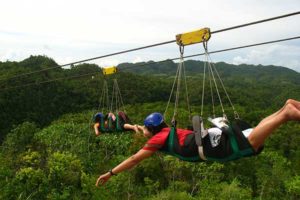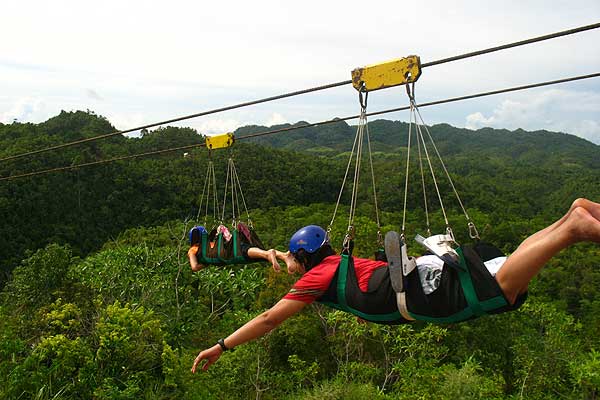 If you are hankering for an exciting and breathtaking adventure, maybe the Danao Extreme Adventure Tour will help you feel the adrenalin rush! Experience a different kind of excitement with all sorts of extreme activities such as ziplining, rappelling, kayaking, cave trekking and root climbing.
Try this one-of-a-kind adventure if you are tired of the usual tour activities. The Danao Extreme Adventure Tour is definitely not for the faint of heart! Learn more…
Destinations: Danao Adventure Park, Sagbayan Peak.
Whale Watching Tour (Oslob, Cebu)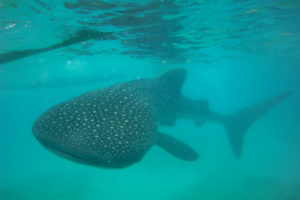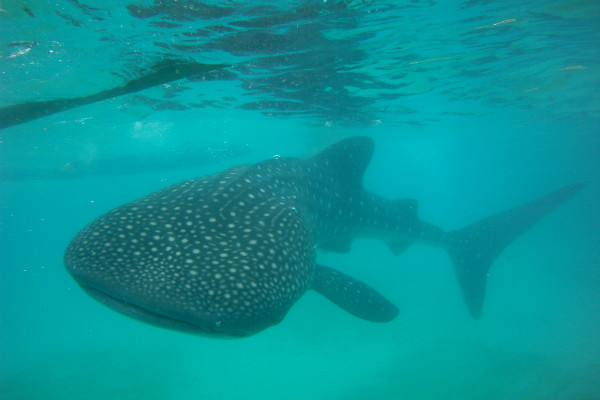 Swim and dive with the friendly whale sharks of Oslob, Cebu. You can now watch and see the famous whales that are locally known as butanding.
Our popular Whale Watching Tour package will take you from Panglao Island to the playing grounds of the whale sharks in Oslob, Cebu. Learn more…
Destinations: Playing Grounds of Whales in Oslob, Cebu.
Cebu City Tour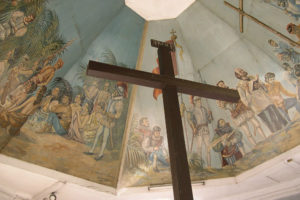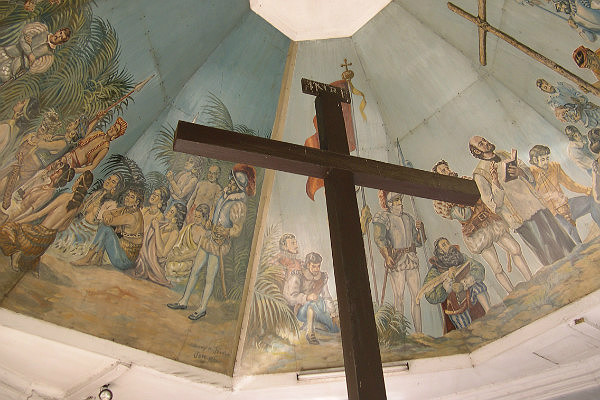 Go around the Queen City of the South with our Cebu City Tour package. We will take you to visit Cebu City's historical landmarks such as Magellan's Cross, Taoist Temple, and more.
With our Cebu City Tour package, you'll be able to visit the famous tourist destinations of Cebu City. Learn more…
Destinations: Fort San Pedro, St. Pedro Calungsod, Basilica del Santo Niño, Magellan's Cross, Museo Sugbo, Taoist Temple.
Get in Touch
We are ready to receive your inquiries and bookings. Contact us for a free, no-obligation quote!
Phone: (38) 427-1502
Mobile: 09399162624 (Smart), 09553895626 (TM)
Email: [email protected]