Explore Bohol's vast natural wonders or delve into its rich and colorful history. Tour around the countryside to partake in Bohol's finest natural and cultural treasures. Nature lovers, history buffs, or anyone who loves travel will definitely enjoy this experience.
Our Bohol Countryside Tour package will take you to Bohol's most popular tourist destinations such as the world-famous Chocolate Hills, Loboc River, Man-Made Forest, Tarsier Sanctuary, Blood Compact Shrine, and many more.
Destinations
Tour is good for 7-8 hours only starting upon arrival. Destinations are listed in order of arrival.
Blood Compact Shrine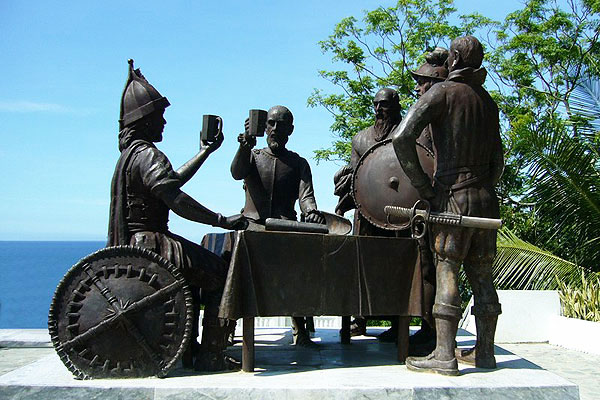 The Blood Compact Shrine commemorates the first treaty of friendship between the Spanish and the Filipinos. Don Miguel Lopez de Legazpi and Datu Sikatuna mixed wine with their blood and drank the mixture to seal the treaty.
Baclayon Church and Museum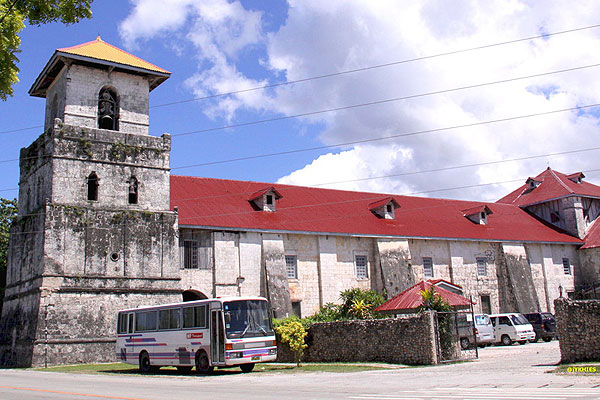 The oldest stone church in the Philippines, the Baclayon Church was completed in the year 1727. It was made up of coral stones hauled from the sea and egg whites were used to cement the stones together. You can also view religious artifacts in the museum.
Tarsier Watching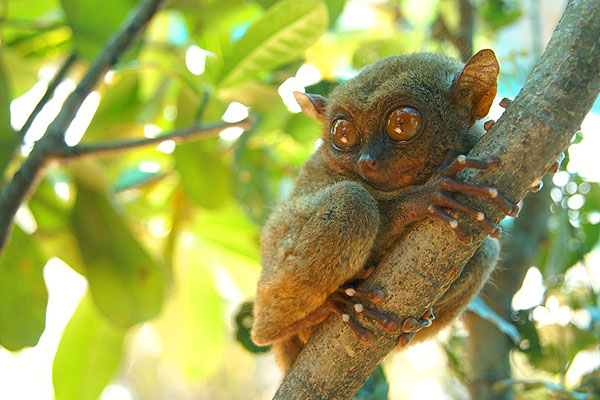 The cute and cuddly tarsier is considered as the world's smallest primate, and can only be found in South East Asia. Its large eyes helps it to hunt insects for food and its long fingers allow it to climb trees with ease.
Loboc River Cruise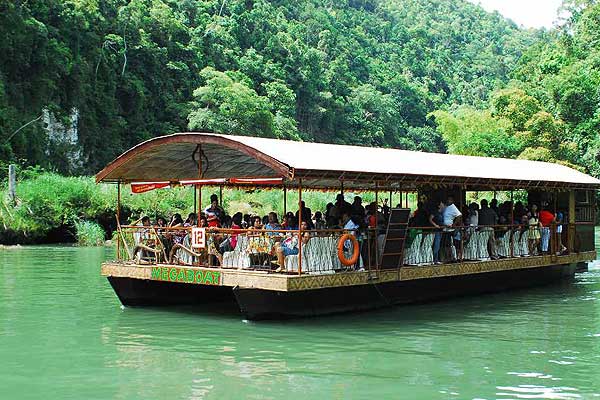 Experience the enchanting Loboc River Cruise! Enjoy a sumptuous lunch in one of the floating restaurants while being treated to musical entertainment. Of course, the scenic view of the river itself is well worth the trip.
Man-Made Forest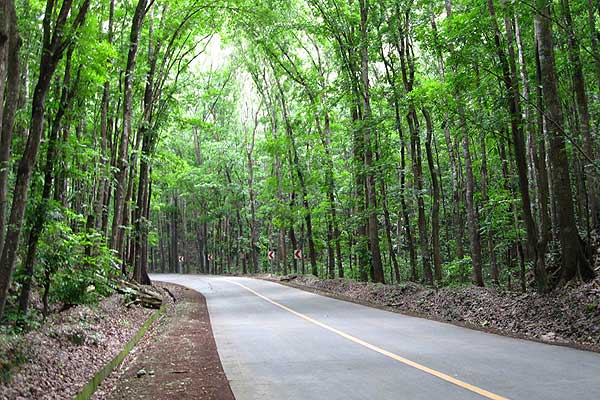 The Man Made Forest is located in the border of Bilar and Loboc towns. It is considered as the first and only man-made forest in the Philippines, and has thousands of mahogany trees. You can have some pictures taken amidst the thick vegetation or go hiking.
Chocolate Hills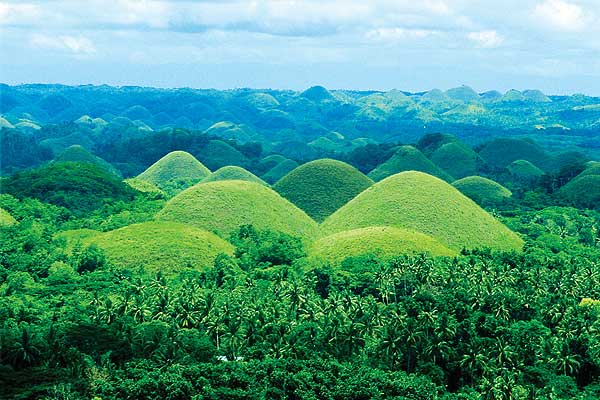 Considered as Bohol's most famous tourism landmark, the Chocolate Hills consist of over 1,200 mound-shaped hillocks in various sizes. The grass turns chocolate-brown during the summer, thus the name "chocolate."
Butterfly Conservation Center
The Butterfly Conservation Center hosts thousands of butterfly species in different colors and sizes. You can see butterflies in various stages of development, and stroll through the garden and watch the butterflies flying around.
Souvenir Shopping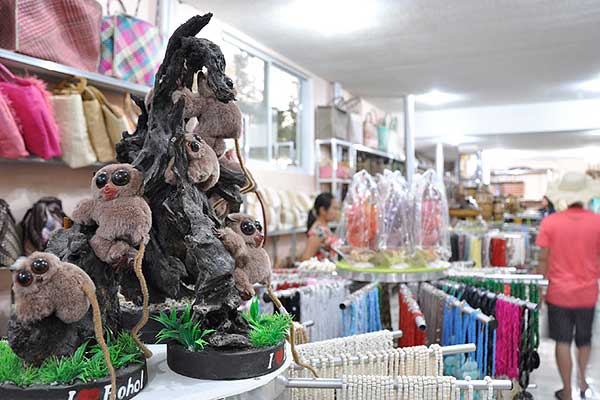 After a tiresome but enjoyable day, think about your friends and loved ones at home, and don't forget to buy some Bohol souvenirs for them. You can buy great items ranging from Bohol-themed shirts to tarsier keychains to delicious Bohol delicacies.
Side Trips
Note: Entrance and ride fees on pax account and not included in the package. Tour must not exceed 8 hours to avoid extra charges.
Loboc Adventure Park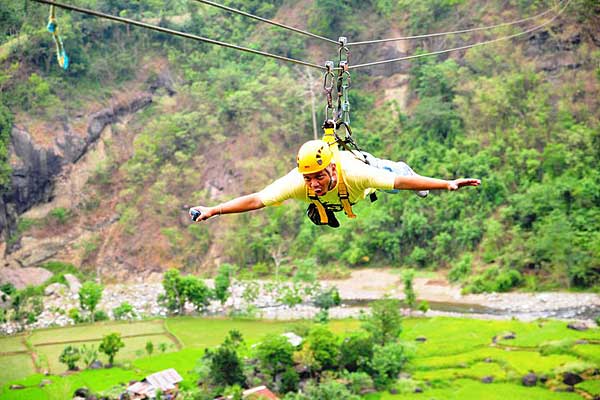 The Loboc Adventure Park just opened last year and offers adventure activities such as cable car and zipline rides.
Hanging Bridge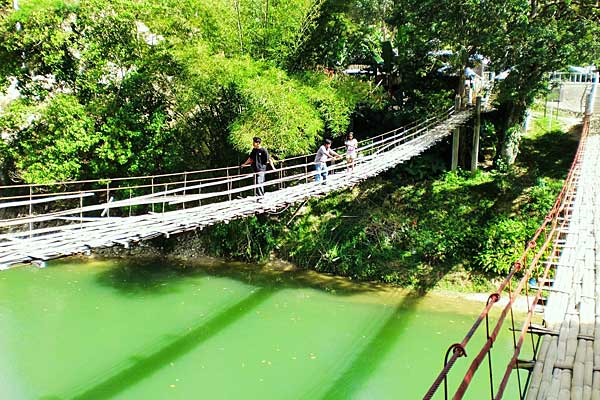 If crossing bridges is your idea of fun, then you might want to try the Hanging Bridge located in Sevilla town. This bamboo bridge crosses a small river and it's quite a little tricky crossing a bridge that sways and goes up and down.
Python in Captivity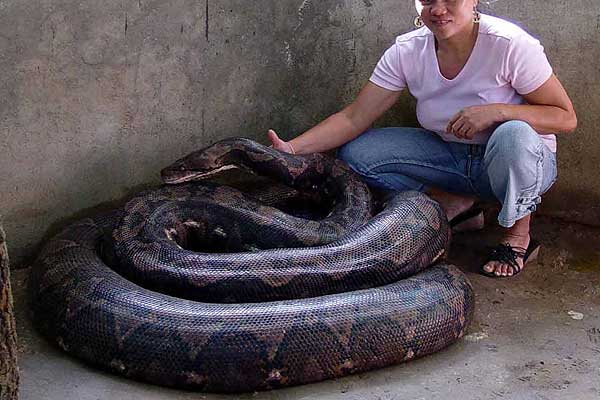 Meet "Prony," the largest python in captivity. Before you get scared, you should know that Prony is harmless and you can actually touch her without any fear. Once a month, her owner prepares a small pig as Prony's meal.
Batuan ShipHaus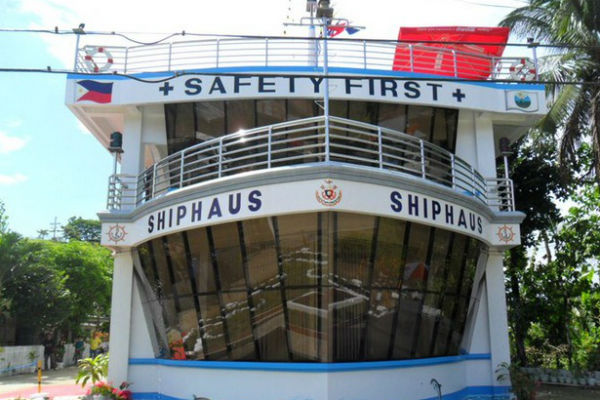 The Batuan ShipHaus is described as the "Noah's Ark of the New Generation" and was designed to look like a real floating ship. The ShipHaus is staffed by several crew in uniform so you can experience what it's like to be in charge of a ship.
Inclusions
Private Air Conditioned Transportation
Buffet Lunch at Loboc Floating Restaurant
All Entrance and Toll Fees
Tour Driver Guide
Note: DOT-accredited tour guide is available upon request on pax account, and not included in the package.
Rates
All rates are applicable on lean months and are subject to change without prior notice especially on high and peak seasons.
Car
1 pax
P 3,600 / pax
2 pax
P 2,100 / pax
3 pax
P 1,600 / pax
4 pax
P 1,400 / pax
Van
4 pax
P 1,500 / pax
5 pax
P 1,400 / pax
6 pax
P 1,300 / pax
7 pax
P 1,200 / pax
8 pax
P 1,100 / pax
9 pax
P 1,000 / pax
10 pax
P 990 / pax
11 pax
P 970 / pax
12 pax
P 950 / pax
13 pax
P 930 / pax
14 pax
P 910 / pax
Coaster
15-20 pax
P 1,100 / pax
21-24 pax
P 1,000 / pax
25-30 pax
P 950 / pax
Mini Bus
31-35 pax
P 1,100 / pax
36-40 pax
P 1,000 / pax
41-45 pax
P 950 / pax
Bus
46-50 pax
P 1,100 / pax
51-55 pax
P 1,000 / pax
56-60 pax
P 950 / pax
Special rates for children:
0-3 years old (Free of charge)
3-10 years old (Half price)
Get in Touch
We are ready to receive your inquiries and bookings. Contact us for a free, no-obligation quote!
Phone: (38) 427-1502
Mobile: 09399162624 (Smart), 09553895626 (TM)
Email: [email protected]